Litoral Surf Trips headquarters is located in Playa El Tunco, El Salvador. El Tunco is located at Km 43 and just a quick 40 minutes drive from the International Airport in the City of San Salvador. El Tunco has become one of the most famous tourism destinations in the country. This small town has many great hotels & hostels to choose from. We will also list many other hotels through out El Salvador near the best surf spots for your convenience. We can help you setup your stay and drop you off at any hotel destination needed.


El Tunco Lodge is located a few minutes from the beach and right on the main strip of town. El Tunco Lodge is famous as the go-to spot for surfers and back-packers from all around the world! You can find the best nightlife in town, try the typical dishes of our country or just relax. During the day you can take advantage of the waves and surf or venture to the wonders that are close to our hotel, as Tamanique waterfalls, the volcano or other awesome surfing beaches.
Services
33 rooms (plus hostel)
Restaurant " Café & Bar " where you will enjoy 100% Salvadorian food either breakfast, lunch or dinner. (Hours: 7:00 am – 7:00 pm)
Pool
Parking
Free Internet
Shuttle service to the airport or San Salvador by Litoral Surf Trips
Surfing lessons by Litoral Surf Trips for booking email: litoralsurftrips@gmail.com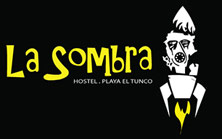 La Sombra hostel has 12 rooms to choose from.
Our accommodation is perfect for budget travelers and backpackers, you will have access to kitchen, surfboards for rent, swimming pool, and cable T.V in the common area, 24 hours security, wi-fi, and coffee every morning. Come and share the experience of Playa El Tunco with us. You will really enjoy your stay!!
Yes Telephone. Yes e-mail /  litoralsurftrips@gmail.com
Please expect a 24 hour response time.


Kayu Resort is one of the most exclusive beach resorts in El Salvador. A private resort surrounded by a natural environment that provides a tranquil stay accompanied with spectacular views of the Pacific Ocean and amazing waves.  We are perched directly above one of Central America's best and most consistent waves. Kayu Resort is a perfect destination to rest, relax, surf, fish, tour archaeological ruins, release newly hatched sea turtles, and get away from your everyday stresses.
Kayu resort has 7 rooms in total, 5 Executive Suites and two smaller  rooms.  All rooms are equipped with A/C.
litoralsurftrips@gmail.com


Located between rocks with views to the Pacific Ocean, CASA DE MAR offers the perfect refuge for which they look for an escape of first class for a trip of surf, honeymoon, anniversary or vacations in family.
Their location and disposition offer a full vista of the beauty of our beaches, a space of peace and excellent spot for newly weds. We hope you visit us soon.
litoralsurftrips@gmail.com
TELEPHONE: +503 6458 0914 (JONATHAN)
WHATSAPP: +503 6458 0914 (JONATHAN)
WHATSAPP: +503 7269 0395 (JAVIER)
Gmail : litoralsurftrips@gmail.com